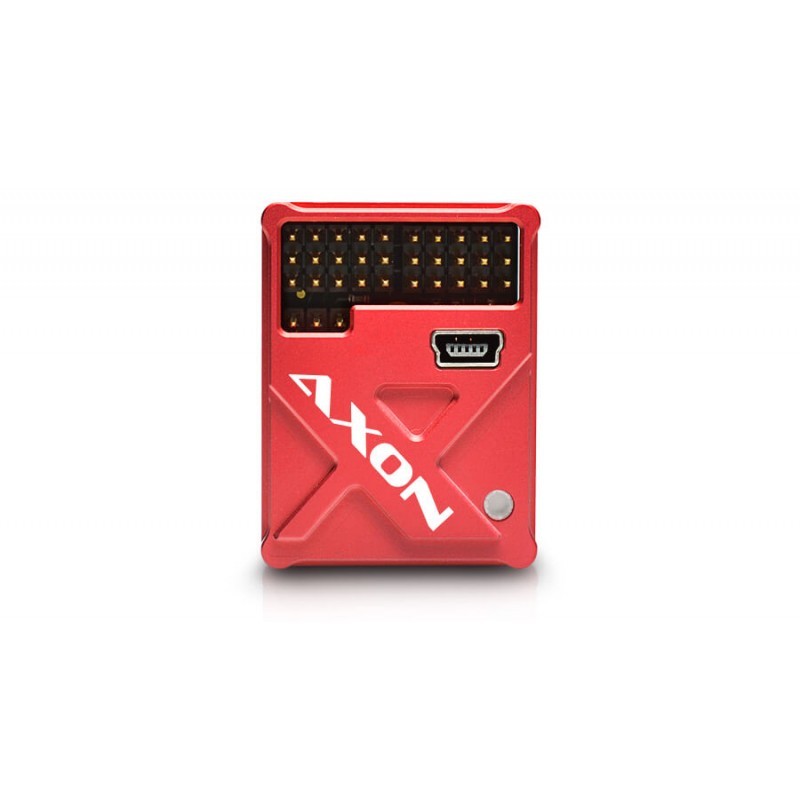  
BAVARIAN DEMON AXON
Security policy
(edit with the Customer Reassurance module)
Delivery policy
(edit with the Customer Reassurance module)
Return policy
(edit with the Customer Reassurance module)
Bavarian DEMON flybarless systems provide maximum safety, innovation, quality and performance – Made in Germany. 

As the inventor and manufacturer of some of the best stabilization systems for remote-controlled model helicopters on the market, we combine the latest insights from sensor technology with intelligent software and years of experience on the flying field. This allows absolutely precise control corrections by swashplate and tail, noticeable in all flying attitudes and even extreme 3D maneuvers. 

Whether for beginners, advanced or experienced 3D pilots, the flybarless systems from bavarianDEMON support you throughout all the different learning phases, demands and expectations.

Especially interesting for RC helicopters: our unique rescue system. With just one flick of a switch, the helicopter is leveled out and shot upwards on command. Your RC helicopter is rescued from virtually every situation, and only you decide, for how long it assists you. A maximum in safety, no matter during which flight maneuver.
Flybarless systems "Made in Germany"


certified quality accredited by ISO 9001

Proven 3-axis stabilization technology


absolute precise control corrections even by 3D maneuvers

Usage of high quality materials


Silicon MEMS gyros on gold-plated circuit board, 
CNC-milled aluminium housing

Horizontal and rescue mode 


unique rescue mode for more safety

Configuration


via USB cable with Win or MacOS and
IOS/Android-App via Bluetooth

Software / Firmware (free of charge)


future-proof due to online updates

Suitable for all RC pilots of any learning level


Beginners, advanced and professional

Universally applicable


From 250er to large scale helicopters, from electric helis
to combustion- and turbine-powered engines
No customer reviews for the moment.